First Post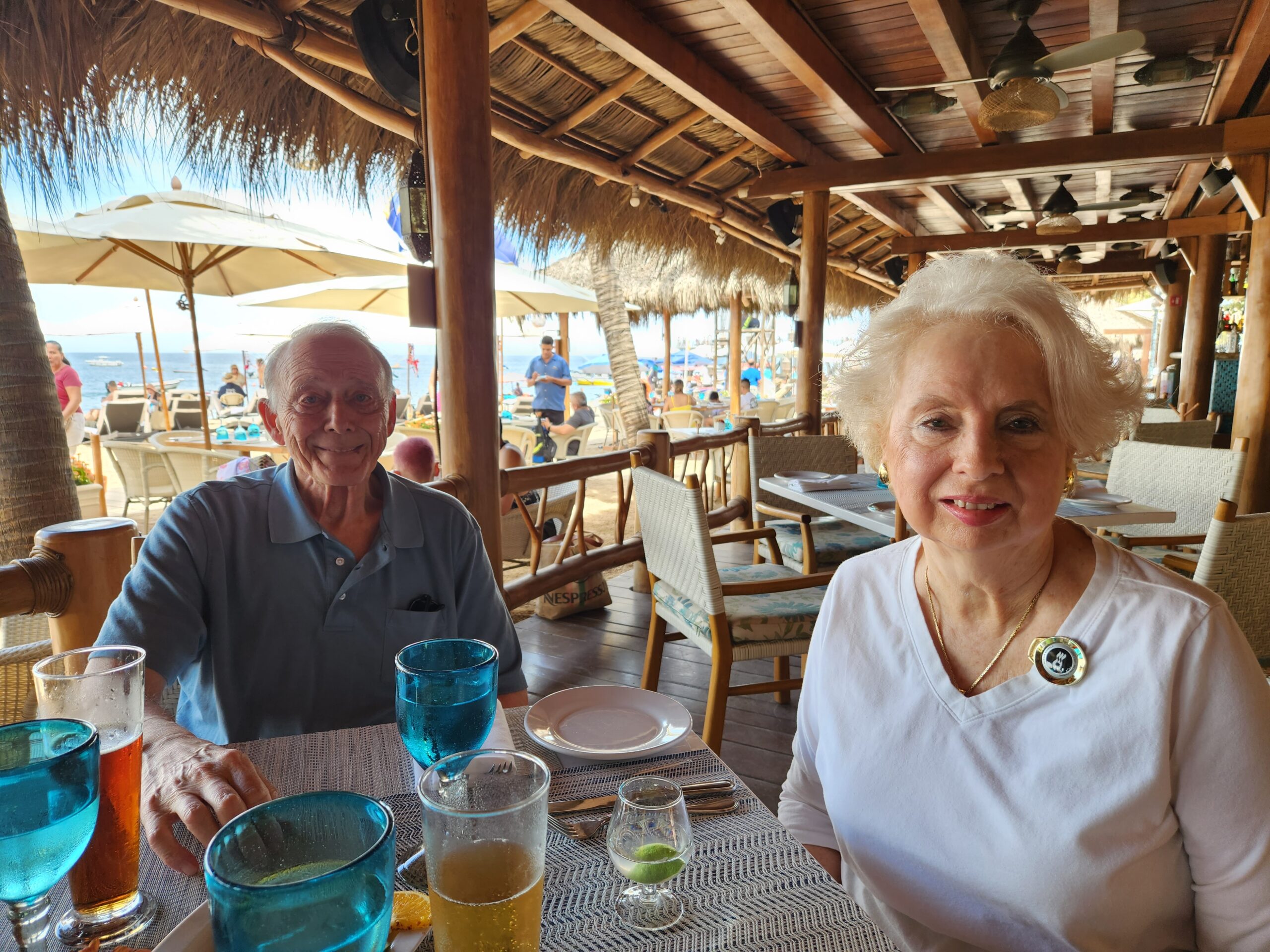 Well it's 5 days into our 33 day ocean to ocean cruise thru the Panama Canal aboard the Emerald Princess. Michael dropped us off with luggage to check in while he drove my car over to the Marriott Hotel's long term parking.  He then took an Uber back to the port.  Embarkation was quick and easy as usual.  We were already checked in by the time Michael got back.  Michael checked in and on board within minutes of his arrival.  We meet up for our first libation of the cruise.  Next we headed to our staterooms to unpack our carry on luggage.  We waited about an hour for our remaining luggage to be delivered then unpacked those too.  Now for anyone who was wondering, we did have to take an additional suitcase which the 3 of us shared.  Ok everyone have a good laugh but we will be the best dressed cruisers on board!
Stu spent several days planning what he needed to pack in his shaving kit bag especially his meds.  You've probably suspected a problem.  Stu forgot to pack his shaving kit  Why we still cannot determine how that happened.  It was quite a problem until until Stu contacted the Medical Center and found out they could provide all his meds.  The doctor gave him enough meds to last until we arrived in Puerto Vallarta yesterday (4/04).  The doctor preordered 30 days of meds and a Princess staff member picked them up then they were delivered to our stateroom.  Easy breezy.  Did not know they could do this but I guess it really make sense that they can provide this service when there are a thousand plus passengers and staff on a cruise ship.
I'm going to pass along some medical advise when your traveling:  Type up and take a list of all your meds, dosages, etc. and what they are for, i.e. blood pressure, etc.  along with doctors names and phone numbers.  Include all vitamins as well.  All of our meds are refilled via mail order so we get a receipt listing all meds, refill #s, etc. usually on one sheet of paper.  Both of these items of info made it really quick and easy for the doctor to order all the refills. Crisis averted.  Doctor told Stu to submit the medical charges on his ship board account to the travel insurance company for reimbursement.
We've been enjoying ourselves very much and keeping very busy.  Seas have been smooth and mostly flat.  Weather is warming up.  Not much time for blogging much less take an afternoon nap.  Food and desserts have been excellent.  We had dinner in the Crown Grill on Tuesday.  Warm venue with a cozy ambiance.  Had excellent filet mignon dinners.  Michael booked again on Friday, formal night.  We are going to get all  gussied up.  Me in my gown and the guys in their white dinner jacket tux.  Oh la la let's see how we turn out!  I'm having lobster tail.  Fingers crossed I don't make a mess.  Haven't seen a live theatre show yet but having tons of fun playing trivia!  Haven't won yet but working to hone our skills.  The guys are still ahead in the casino so far but they still have 28 days to go.
We were in Puerto Vallarta yesterday.  Michael walked Stu across from the pier to Walmart so he could purchase the missing items from his shaving kit.  He's set to go now.  We then took a taxi to our favorite El Dorado Hotel Restaurant on the beach for another amazing lunch.  No $120 lobster this time but I did have an amaz shrimp burger.  Not the kind of burger I was expecting, it was better.  I was imagining ground shrimp made into a patty.  Oh no no.  This was 3 or 4 whole large grilled shrimp placed on a brioche bun with pineapple slices, some arugula, grilled onions, bacon, and Monterey Jack.   So delicious.  Of course I didn't take a picture of it but there will be other pictures to come.  Remember the $120 lobster?  There is a picture of lobsters on ice.  I'll find and add.